EN 15907

Title:
Film identification - Enhancing interoperability of metadata - Element sets and structures
EN 15907 defines a metadata set for the comprehensive description of cinematographic works including the various incarnations it can assume during its lifecycle.
The standard has been prepared under the Terms of Reference for CEN Technical Committee 372. Available in English, French and German from all European national standards bodies and from CEN affiliates outside of Europe.
gtr4WE <a href="http://iupsqyvzqejr.com/">iupsqyvzqejr</a>, [url=http://njzsuqzgszbt.com/]njzsuqzgszbt[/url], [link=http://slpdoioubvtv.com/]slpdoioubvtv[/link], http://fnavixzfxcfa.com/
[edit]
Elements of the data model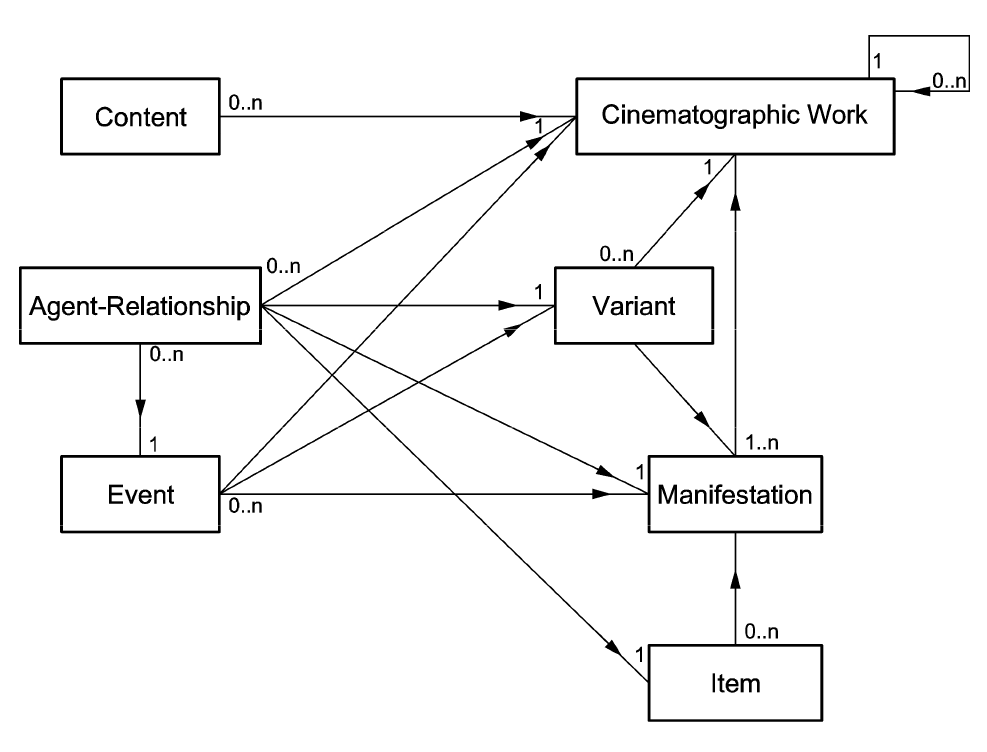 Primary Entities
Contextual Entities
Elements
Common Element types